The KOMPAS-Graphic drawing editor is capable of automating 2D design and engineering plans for various industry verticals. It is used for machine design, civil engineering works, and for generating layout drawings and diagrams. (KOMPAS-Graphic is included in KOMPAS-3D.)
KOMPAS-Graphic can automatically generate associative drawings from three-dimensional models, including cuts, sections, local cuts, detail views, views along arrows, and views with breaks. All of these are associated with the 3D model, so that any changes to the model are reflected in the 2D drawings.
Standard views are automatically constructed, with links to projections. The properties of 2D drawings, such as designation, description, and weight, are synchronized with the 3D model.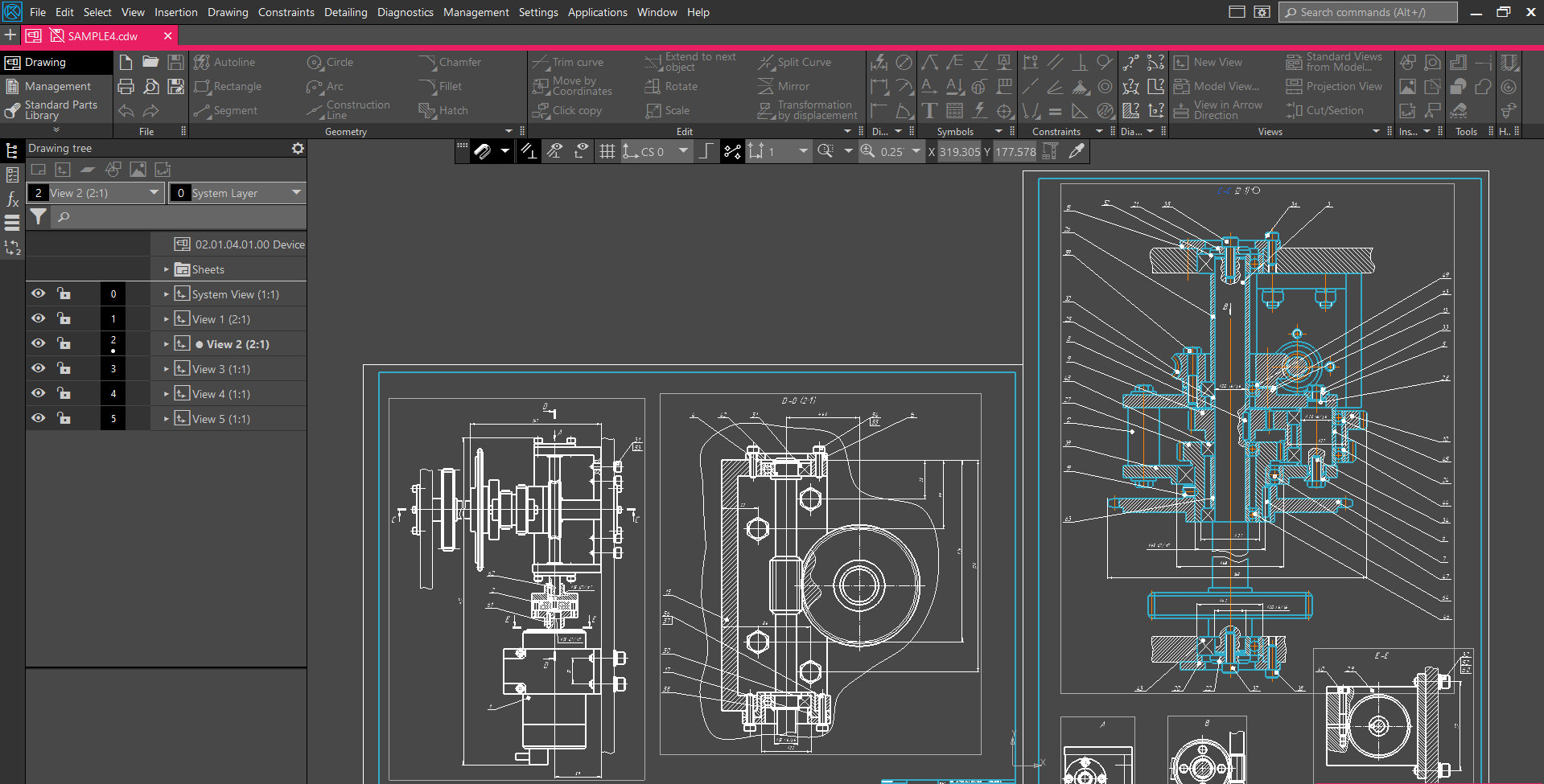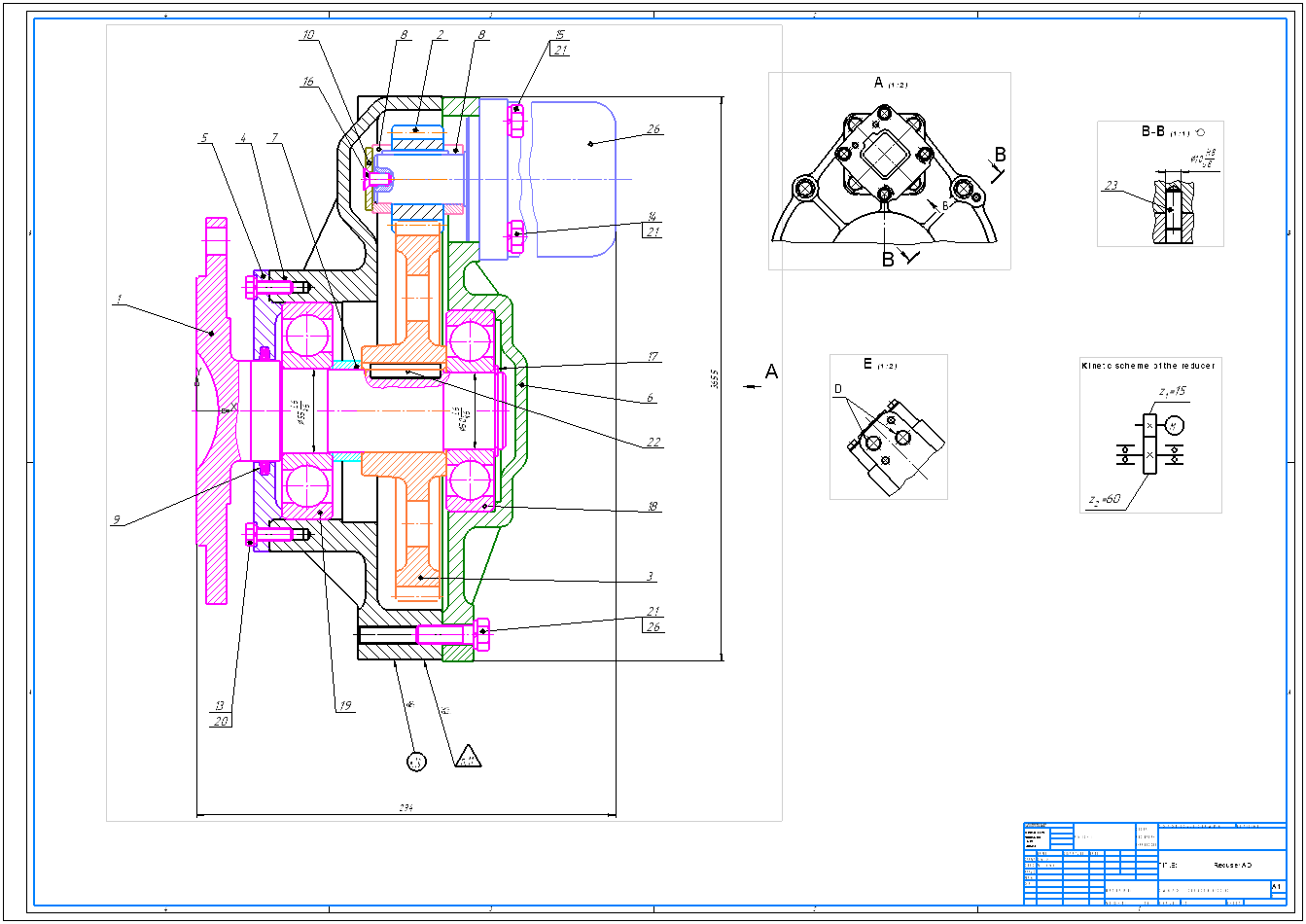 Key features and benefits
KOMPAS-Graphic can be used in two ways:
As a drawing and design module fully integrated into KOMPAS-3D.
As an independent product fully capable of handling all 2D designing and documentation requirements.
KOMPAS-Graphic's functions are aimed at quickly creating high-quality drawings and diagrams, performing calculations, generating explanatory notes, specifications, and instructions, and outputting other documents.
KOMPAS-Graphic imports and exports drawings in DXF, DWG, and IGES formats. These translation tools allow you to exchange data with clients and customers using any other drawing system.
KOMPAS-Graphic includes the following features:
Well-designed and convenient interface makes the designer's work fast and enjoyable.
Multi-document mode for working with many drawings at once.
Various methods and modes for constructing graphical primitives, including orthogonal drawing and grid snapping.
Management of objects in drawings.
Power tools for creating parametric models of typical parts and assemblies.
Creation of typical fragment libraries, with no need for programming.
Fully flexible styles for lines, shading, and text.
Numerous methods for placing dimensions and notations.
Automatic selection of tolerances and deviation values.
Fast access to typical text and designations.
Built-in text editor with spell checking.
Built-in table editor.