During the design process, a designer's comfort is essential to deliver the top design quality. This applies not only to the workplace, but the designer's software tools as well. The latest 2022 release provides both new and updated features, additional quantities, as well as the pleasure of creating projects in Renga.

Components Grouping in the Project Explorer
While working on Renga tools and providing updates, we are always extending the threads that are subsequently tied together, giving users something even more valuable. And the features built into previous releases have been updated in the new year release, making the work of users more comfortable.
This time the Project Explorer has been improved to group such project components as Drawings, Levels, Assemblies, Sections, Elevations, Schedules, and Tables.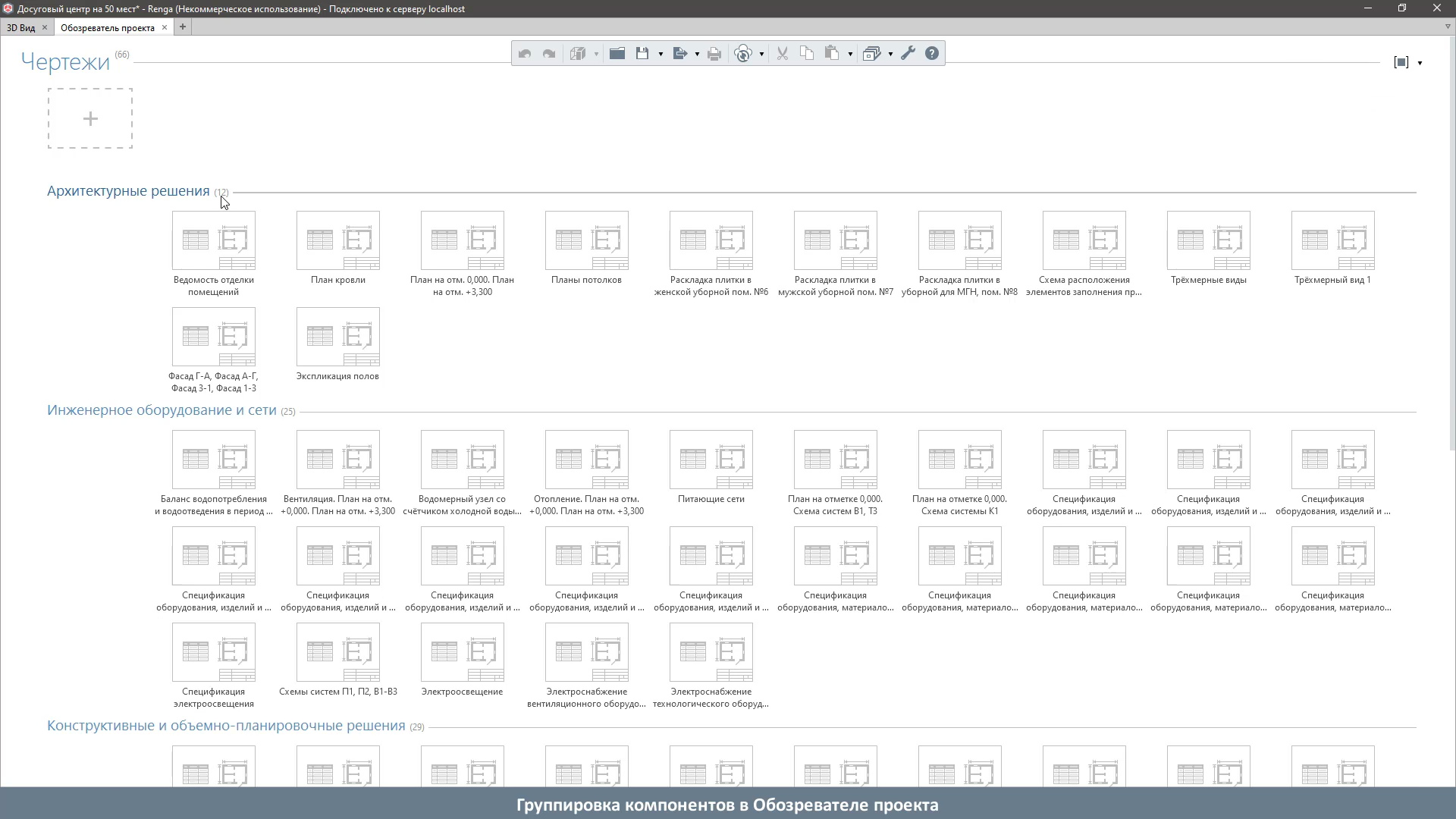 Now it will be easier for the user to navigate projects with a large number of drawings because the components can be grouped by name, section, developer's name, and other assignable properties.
Section Plane and Visibility Depth for Object Views in the Drawing
The latest new parameters will allow designers to manage the section plane and the visibility depth of model objects, resulting in even more detailed drawings. Previously, this feature was available only in general model views (plans, sections, elevations).
Now MEP engineers, for example, can create equipment connection diagrams – thermal curtains, ventilation systems, radiators (in-floor convectors in particular), thereby displaying both the outside and inside equipment details.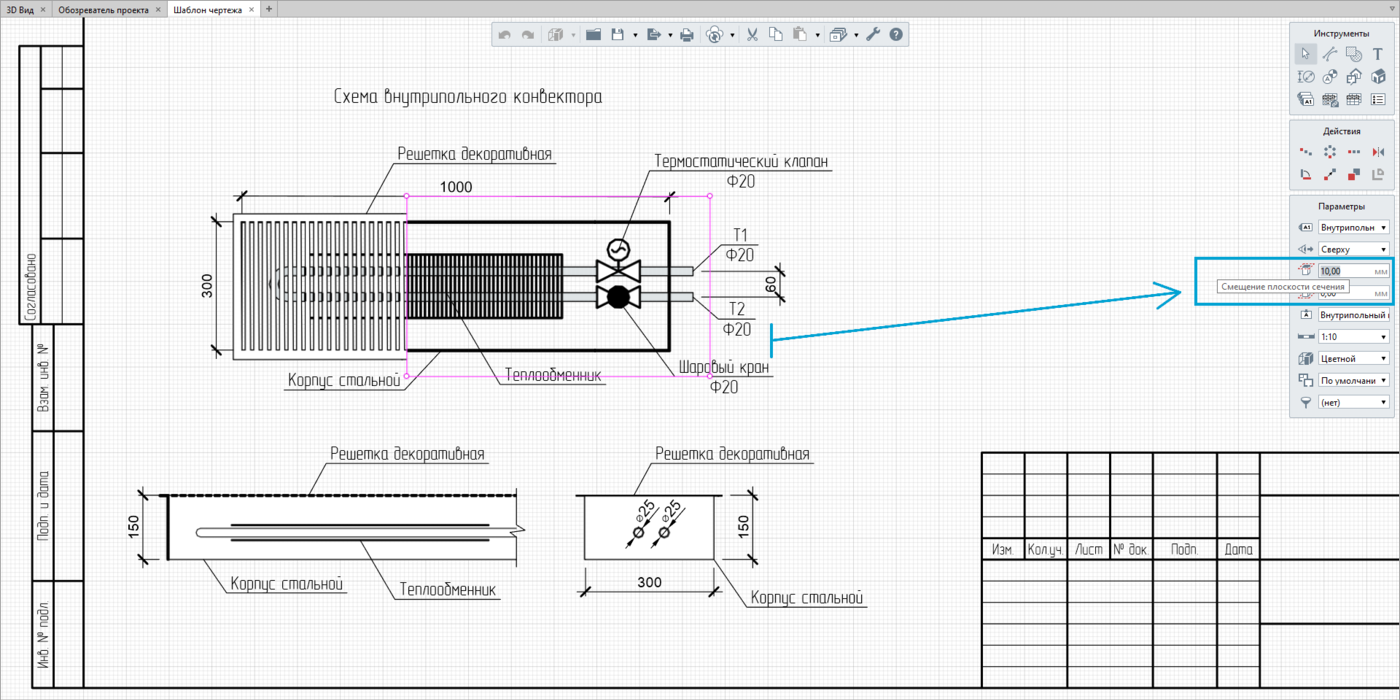 At the same time, structural designers can receive structural drawings with specific height sections.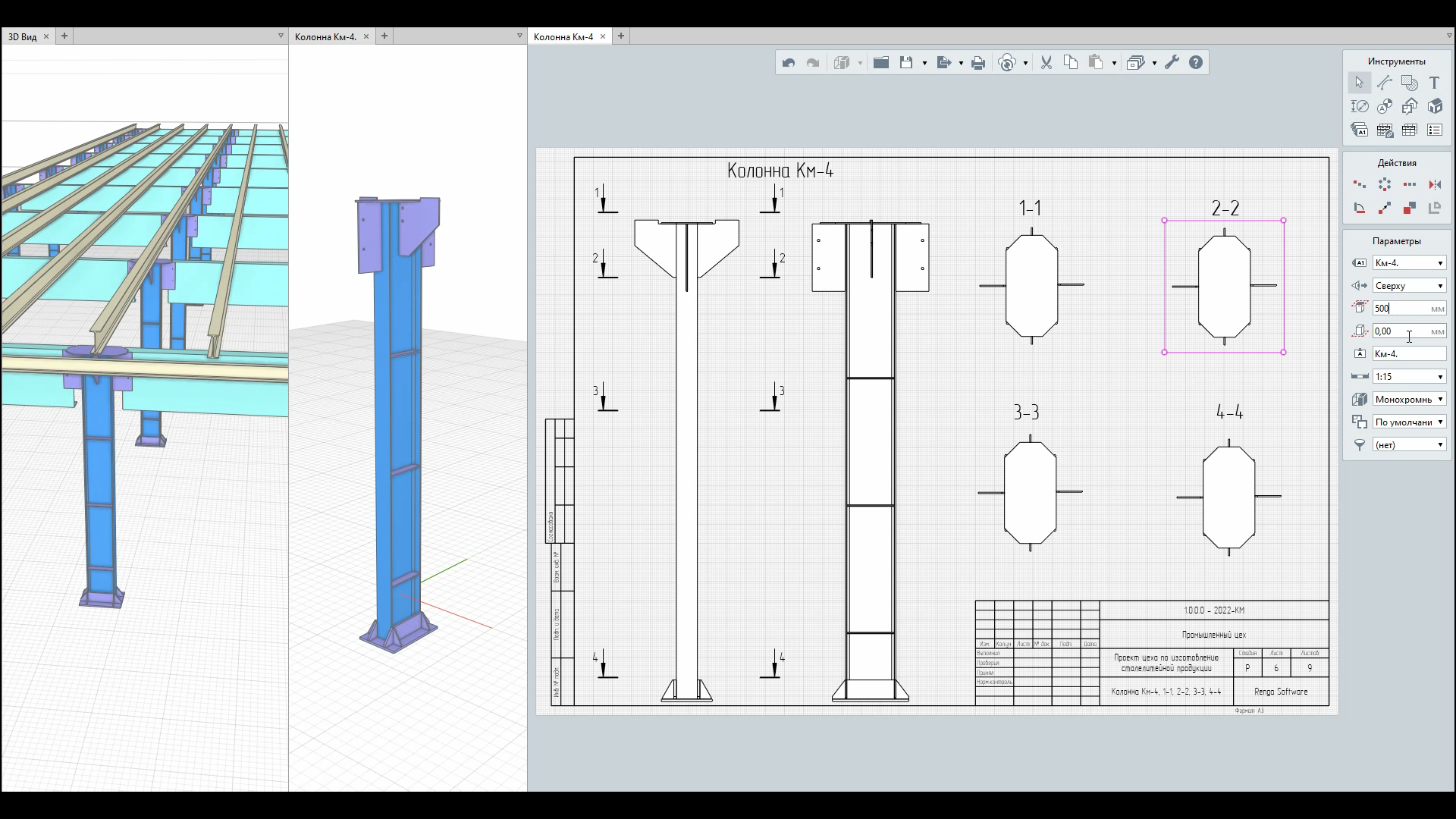 New quantities for walls, roofs, and floors
We continue to pleasantly surprise designers of various specialties with new quantities. This time walls, roofs, floors, and assemblies have acquired:
• gross mass
• gross volume
• gross axial area
• gross and net left/right side area
For more details on each quantity, please review the article.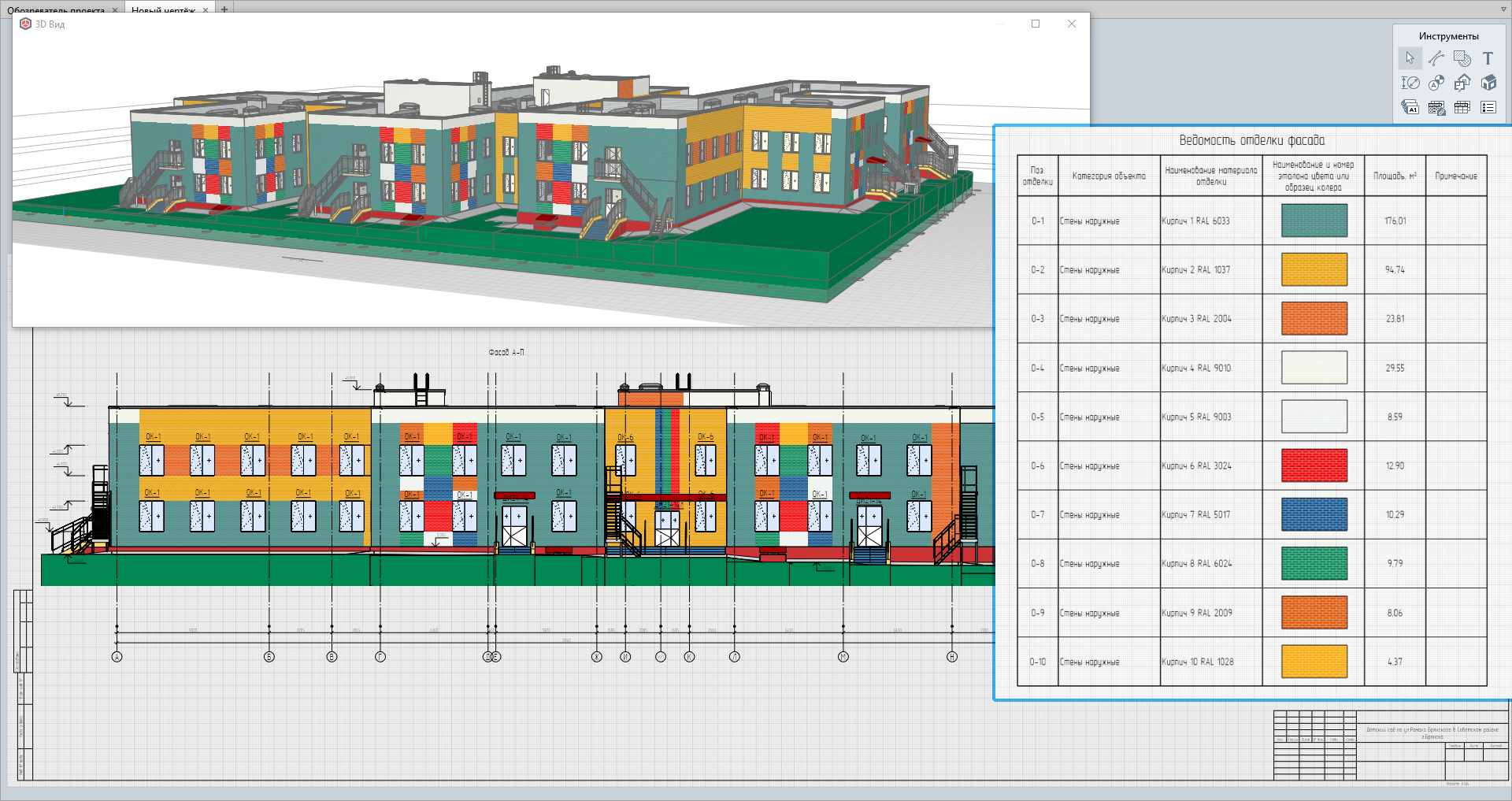 Snaps to the Actual Parametric Equipment Geometry
At the request of MEP and process engineers, Renga has been updated with parametric object snap points freely placed in the model view.
Object snaps are especially useful when, according to the design concept, an engineer needs to designate a trace point in a specific equipment area – face, plane, vertex, etc. – and use it to connect the equipment to an additional engineering route. For example, this is helpful when working on the power supply for ventilation or boiler equipment, washing machine, dishwasher, etc.
In addition, the enclosing dimensions cube, which could create difficulties when manually editing MEPs, has been removed. Now the object's geometry reflects the real equipment shape without phantom lines.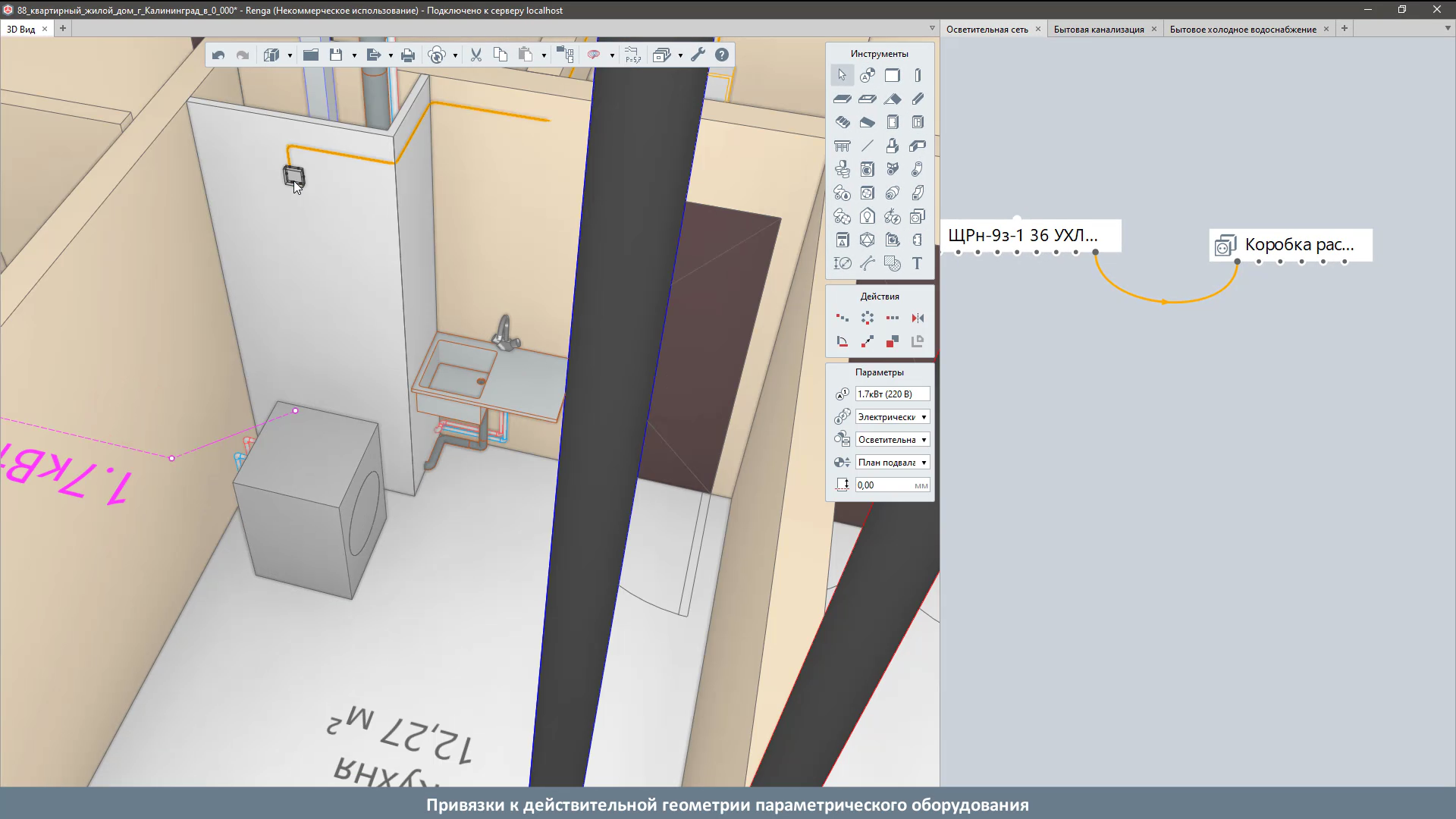 But that's not all. The new release includes enhancements in terms of optimization, collaboration, specification, assemblies, and other Renga features that every designer will find useful.
To learn more about the new release features, please review the article, download Renga and enjoy working on projects with new system features!