Renga Software releases its product roadmap for this year.
Responding to the growing interest in Renga BIM system from our current and future users, we decided to share our first-ever Renga roadmap. This roadmap will give you a sense of the general direction Renga is heading in information modeling, team collaboration, project documentation, integration with other software and optimization.
This year Renga developers are going to focus their attention on improving project documentation functionality and pursue working on object modeling toolset.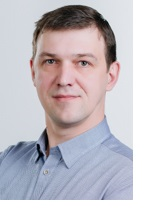 Ilya Maz, Renga Software chief technology officer:
"With the number of Renga users steadily increasing, we feel the need to share our product roadmap with all our customers, publicly. Some users are keen to know the actual timing of a specific tool implementation. Others are interested in the general direction Renga is taking in terms of product development. By sharing the Renga roadmap, we hope to answer these questions. We always welcome your feedback on the functionality we plan to implement in Renga. But we still ask you to send and register your submissions regarding the product development via our help desk."
Renga roadmap is published as Trello board, which allows our users to give feedback on each and every feature scheduled to be implemented this year. Leave your likes and feel free to comment on features you find useful or important.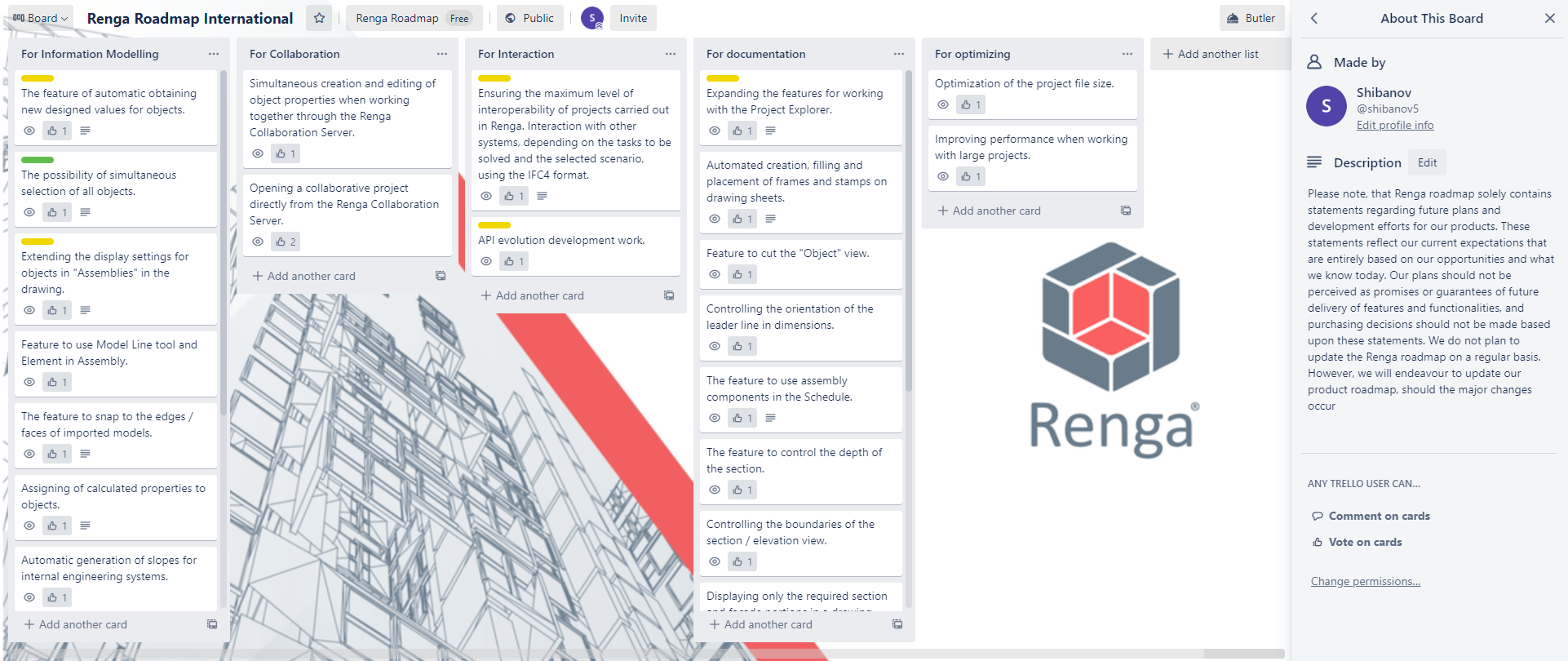 Renga roadmap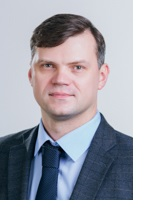 Maxim Nechiporenko, Renga Software deputy director:
Roadmap is a term frequently used in modern language and understood by many as a strategic plan with strict statements and hard dates. But our users and everyone else who's interested in our BIM system, know that Renga short software development cycle provides us with the ability to respond quickly to users' feedback and requests. Before starting to work on the new release, we develop a strict strategic plan with all the system capabilities meant to be implemented in this release. This includes Renga users' critical requests, feedback and features from the long-term plans. This approach allows us quickly add new tasks to development and makes our roadmap very flexible."