SubDivFormer is an application for 3D modelling on mobile devices running the operating system Android and iOS. A distinctive feature of the new tool - its versatility. SubDivFormer can be used both for engineering design and for children play.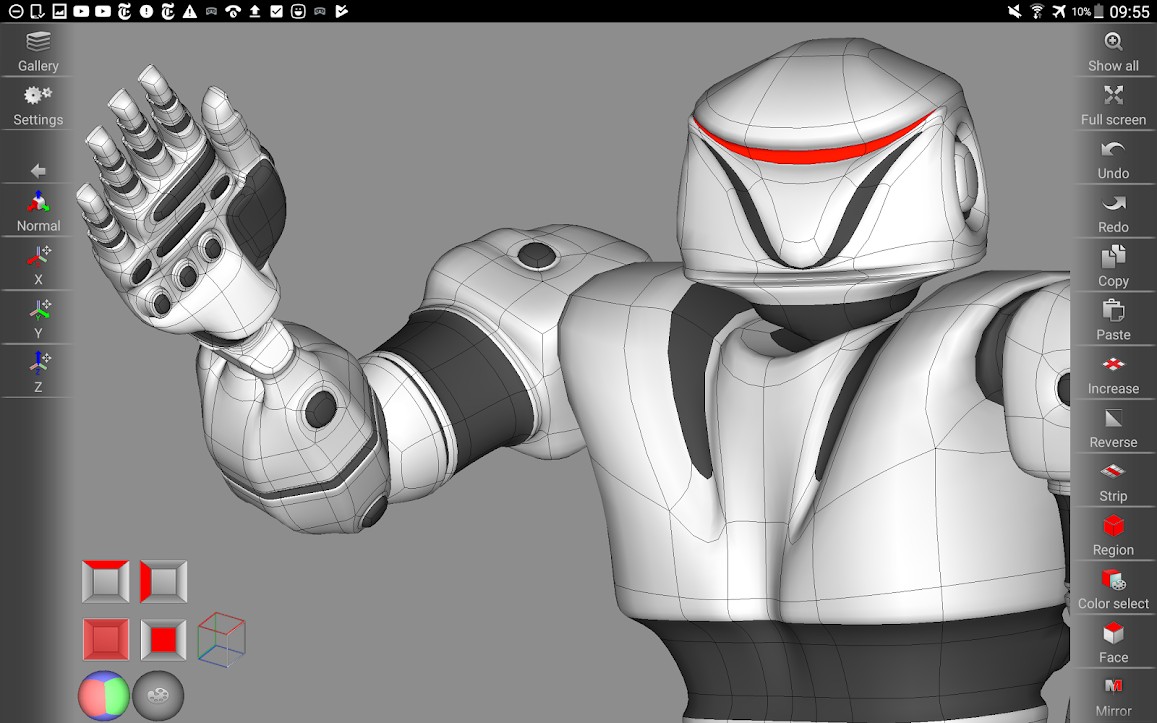 Key features and benefits
The SubDivFormer release became a first ASCON step in entering the market of digital-design and product form design solutions on mobile devices. First of all, it is perfect for Tablet PC users. SubDivFormer used to create object images, products and arbitrary shape objects. Model obtained by the add-on is stored as an STL-file and transferred to the 3D-printer for rapid prototyping. For the forming of the model could be used following features:
Extrude
Intrude
Subdivide
Bevel
Bump
Split
Bridge
Merge
Delete
How to transform a model:
SubDivFormer is based on SubDivisionSurfase technology: model is described by a network of reference points, which can be approximated in a smooth shape algorithms. In a stage of working with a form there is no either body or surface, that provides easy and fast transformation (as only points are moving).
The application is perfect for two kind of users. First are professionals. With SubDivFormer engineers and designers will be enabled to work out the original image of the future products. The second category – amateurs, who will be able to use the application as an electronic designer or as a hobby. One of the developers tasks was to make the SubDivFormer interface so simple and intuitive, that even kind will be able to use it. For the young users the application can act as a «virtual plasticine», developing fine motor skills and spatial thinking.
The add-on is available now free of charge through Google play store and App Store.